Travel agents make travel arrangements for individuals or groups. They plan itineraries, make reservations for hotels, transportation, or tours. Also, prepare tickets, suggest places to go, give brochures, and gives all the information to the person traveling. Travel Agents are obviously acting as an agent when selling or booking accommodation, travel etc for clients. The typical relationship between a customer and the Travel Agent consists of the customer being the principal and the supplier of the services, whether it be accommodation or a means of travel, as the third party.
However Travel Agents can act on behalf of the provider, making the customer the third party. In either arrangement the Agent is still responsible to their principal under the common laws which govern agency. With triumph of science, travelling has now become easy, cheap, quick and pleasant. Due to invention of steamships railways, electricity, motor cars and aero-planes, our journey from one place to and other place even in abroad has become very easy and comfortable.
Travelling is now regarded as an important part of education. Educational Tours increases our knowledge and new thoughts and ideas grow up in us. The education of man remains incomplete if he does not visit important places of the world. Reading of books only provides man with half knowledge. But travelling with eyes wide open and mind fully gives him full knowledge.
Travelling also removes his narrowness and superstitions. It makes a traveler smart and self-reliant. Owing to the fabulous progress in the field of communication, travelling today involves less hazards. Hence, students must take part in educational tours. It is both entertaining and instructing for them. From Kashmir valley to Kanyakumari and from Kutch to Kalimpong, in the east, our country provides hundreds of places known for architecture, climate, scenery, environment, history, development, industry, culture, music, dance, religion a fauna. Then there are seats of learning, which one may like to visit.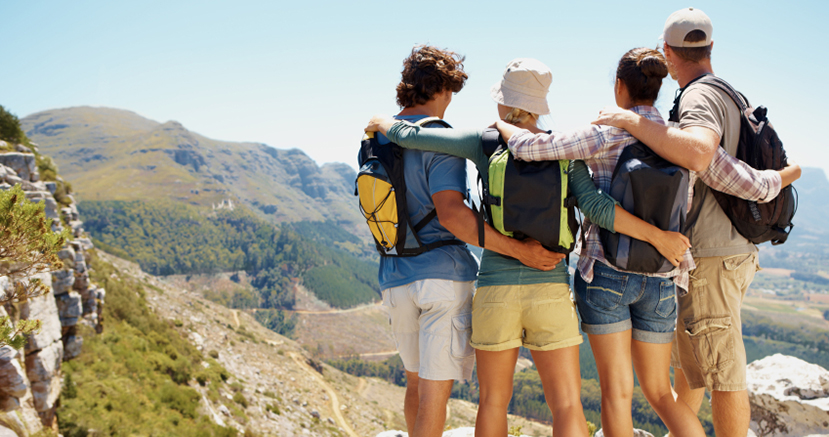 Educational tours exposes your mind to the diverse cultures of India.
---
* Information on the traditional uses and properties of herbs/ yoga/ places, are provided on this site is for educational use only, and is not intended as medical advice. All image credit goes to their Photographers.